Overview
San José Spotlight's Community Advisory Board plays a critical role in improving our nonprofit journalism by advising the organization on issues of interest to the community, providing feedback to inform decisions about our journalism and helping us reach underserved audiences.
Community input is a cornerstone of our mission. The 13-member advisory board is made up of a representative group of volunteer members who live and work in the South Bay. Separate from our Board of Directors, which has a fiduciary responsibility and governance role for the organization, this board focuses on helping us listen more closely to the needs of our diverse city to improve our public service to the community.
The group meets quarterly and includes members of community-based organizations, the business and tech community, nonprofits, as well as ethnic leaders, educators, political analysts and civil rights activists.
Members
Shiloh Ballard is the executive director of the Silicon Valley Bicycle Coalition, which is focused on improving the community, economy and environment through the everyday use of the bicycle. She spent 14 years at the Silicon Valley Leadership Group where she directed the organization's housing, transportation and land use policy portfolio. She has an interest in journalism due to her passion for democracy.
Walter Wilson is the CEO of the Minority Business Consortium and serves on the state NAACP's executive committee. He also serves on the Bay Area MTC Advisory Council. The Minority Business Consortium, which he co-founded, is focused on creating more diversity, inclusion and opportunities for women and minority owned businesses, especially in public contracts. He is also a member of the Black Leadership Kitchen Cabinet.
Ron Gonzales is the president and CEO of the Hispanic Foundation of Silicon Valley. His work and roots in the San Jose community are deep, from having worked as a Hewlett Packard executive to serving as Sunnyvale mayor and councilmember, Santa Clara County supervisor, San Jose councilmember and the city's first Latino mayor. His housing, transportation and education initiatives as mayor were nationally recognized.
Tamara Alvarado is the program officer for the David and Lucile Packard Foundation's local grantmaking program where she leads cultural and civic investments in five Bay Area counties. She previously served as executive director of the Leo M. Shortino Family Foundation, a foundation that focuses on youth and arts. She's been a traditional Aztec dancer for over 20 years and is a member of San Jose's Calpulli Tonalehqueh Aztec Drum and Dance.
Garrick Percival is associate professor and chair of the Political Science Department at San Jose State University. He teaches courses in local and state government and politics, and he's the author or co-author of two books. He frequently provides analysis in the media on a variety of local and state political issues.
Patricia Gardner is the senior consultant of PAG Leadership Consulting. She led the Silicon Valley Council of Nonprofits for almost 20 years. Her depth of experience is focused in nonprofit management, public policy, advocacy and leadership development. She is a respected community leader with a keen insight in the nonprofit, community and governmental landscape.
Gabriela Chavez-Lopez is the communications and membership manager at Silicon Valley at Home, a leading housing policy, research and advocacy organization. She is passionate about uplifting and championing voices around challenging issues in our community — particularly those that disproportionately impact low-income communities and people of color. She is the president of the Latina Coalition of Silicon Valley.
Meri Maben is the former education manager at the Silicon Valley Education Foundation. Her passion for education led to a career working with at-risk youth at the East Side Union High School District. She received the Smithsonian Laureate Award for art and technology for her work in creating the "Animation Studio" at ESUHSD. She served as district director for Congressman Mike Honda for 16 years. Today, she serves on several boards, foundations and as a Santa Clara County commissioner.
Ellina Yin is the founder and producer of the civic education podcast Only in San José and the director of community engagement of Code for San José. She also serves on the San Jose City's Council Appointment Advisory Commission. She is passionate about the arts and democratizing access to civic education and participation in local city government.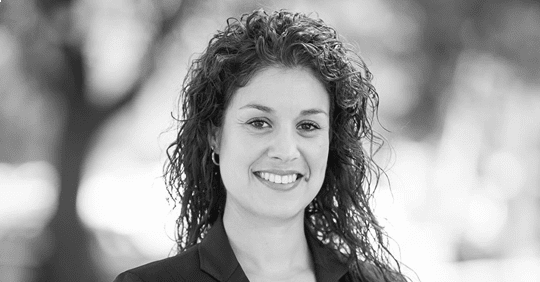 Dianna Zamora-Marroquin is the director of public affairs for Planned Parenthood Mar Monte where she's responsible for legislative lobbying, community engagement, grassroots advocacy and media affairs. She previously served as the senior director of political strategy and operations for the South Bay Labor Council, where she ran large grassroots political operations. She is fluent in Spanish and serves on the Santa Clara Task Force on Diversity, Equity and Inclusion.
Bob Nuñez is the president of the San Jose/Silicon Valley NAACP, an organization he led as the vice president for eight years. He previously served as the vice mayor of Milpitas. He has championed efforts to boost civic engagement and support minority-owned businesses.