When the COVID-19 pandemic first swept through the Bay Area, San Jose native Justin Engel experienced a series of unexpected setbacks.
Within a few weeks of the shelter in place order in March, the 42-year-old father of two took a 20% pay cut at his day job as a technical writer, was forced to leave his apartment in Redwood City and found himself living in his car while in between places.
Despite the financial and emotional hardships, however, Engel held on to one thing: his music.
For nearly 30 years, Engel has produced and written songs that have been featured in shows like "CSI Miami" and MTV's "Made," as well as performed live throughout the Bay Area with bands like the Good Times Collective.
So when live performances and concerts were canceled because of COVID-19, Engel found a new avenue to promote his music: Hermitage Brewing Company. And his music provided a boost to the downtown San Jose brewery struggling during COVID-19.
Hermitage, which opened its production facility in 2008, released a limited-edition IPA called Staycation in May, just three months after Engel released his first album as a solo performer and vocalist. The album's best performing song was coincidentally called "Staycation," said Engel.
"I guess it was relatable in quarantine and people wanting to get away with their loved ones," Engel said. "The streaming numbers were doing really well. My friend, who is also my business partner, found this brewery and this beer and at first it was just a joke about reaching out to them. We did and it was a match made in heaven."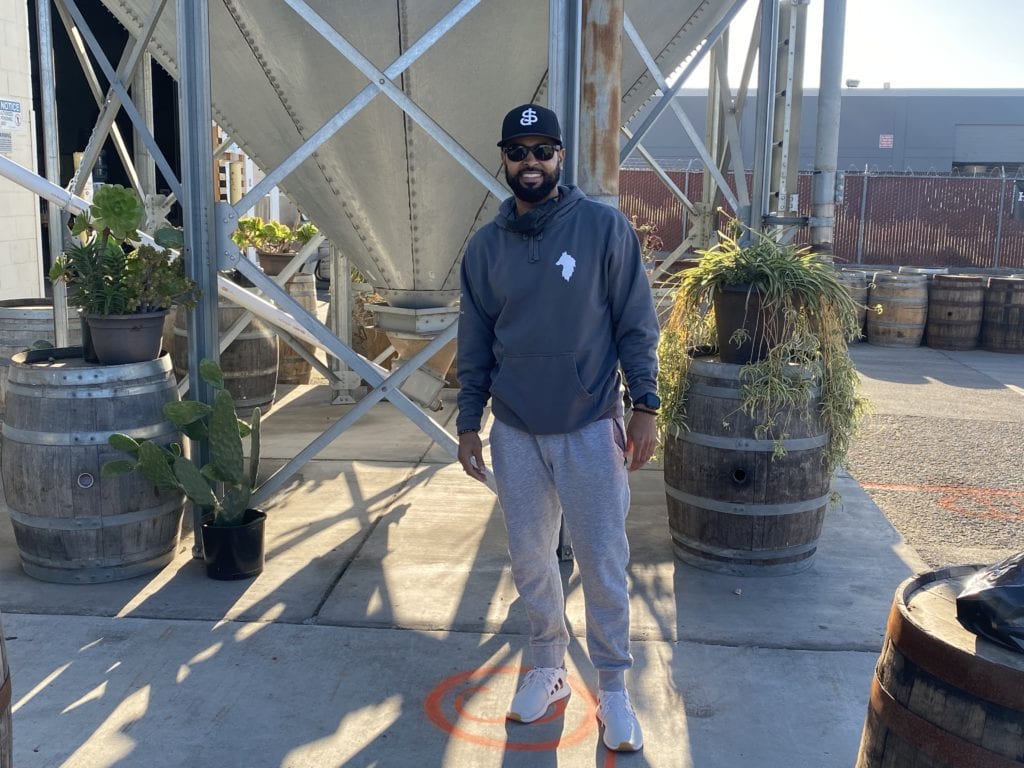 Hermitage's national sales and marketing director, Allyson Bajor, said it was a "no-brainer" when Engel asked to partner up.
"We're from the Bay Area and we always like to help out any local artists and craft breweries, because we are all in this together and we can only get so much better by helping each other," Bajor said.
Engel's idea was to feature the beer throughout a music video and cross-promote the video and the beer on social media.
The partnership came at a good time for Hermitage, as many restaurants and breweries were forced to shut down or scale back operations due to the pandemic.
Like most breweries, Hermitage was only able to provide curbside, to-go orders at the beginning of the shelter in place order, but eventually opened its taproom at limited capacity in October. It currently serves customers in a socially-distanced, outdoor beer garden and takes temperatures upon arrival.
While Hermitage is in a good place now, Bajor said it took a hit from the shutdowns. 

"Our keg sales are dramatically low this year," she said. "We do want to get better at collaborating and making these creative ideas so we can get these products out. We did hurt closing down our taproom, but luckily we're back open at some capacity right now and we plan on doing a 'Staycation' release here, with a promo on draft to help those draft sales."
Staycation is Hermitage's top selling limited-release beer since April and its fourth top seller overall during the same time frame.
As of Nov. 20, Engel's "Staycation" has been streamed more than 37,200 times on Spotify. He said he'll release a music video later this month and is working on a larger rollout across channels like BET, MTVU and Music Choice.
He plans to celebrate the video's release with a small gathering at Hermitage later this month.
"I think the synergy of us all coming together and all hands on deck is going to help move everyone forward," Engel said. "We're just coming from humble beginnings and this is a humble, local brewery. I think we could all grow from this moment and opportunities.
Contact Devin Collins at [email protected] or follow @dev_collins2 on Twitter.