Two visiting monks of the Sera Jey Foundation spent the last week teaching Buddhist philosophy and creating a sand mandala at a San Jose Vietnamese temple.
The sand mandala is an ancient Buddhist tradition that can only be created by a few selected monks. The ceremony, steeped in symbolism and ritual, is believed to represent a cosmic map of the universe to enlightenment and peace.
After spending days meticulously pouring sand by hand to create the mandala, the monks ended the holy ceremony with the breaking of the sand circle, symbolizing Buddhism's belief in the impermanence.
An Lac Temple, headed by Nun Nguyen Thanh, hosted a mandala closing ceremony Sunday with more than 50 residents joined in praying and chanting. The event benefits the Sera Jey Monastic University in India.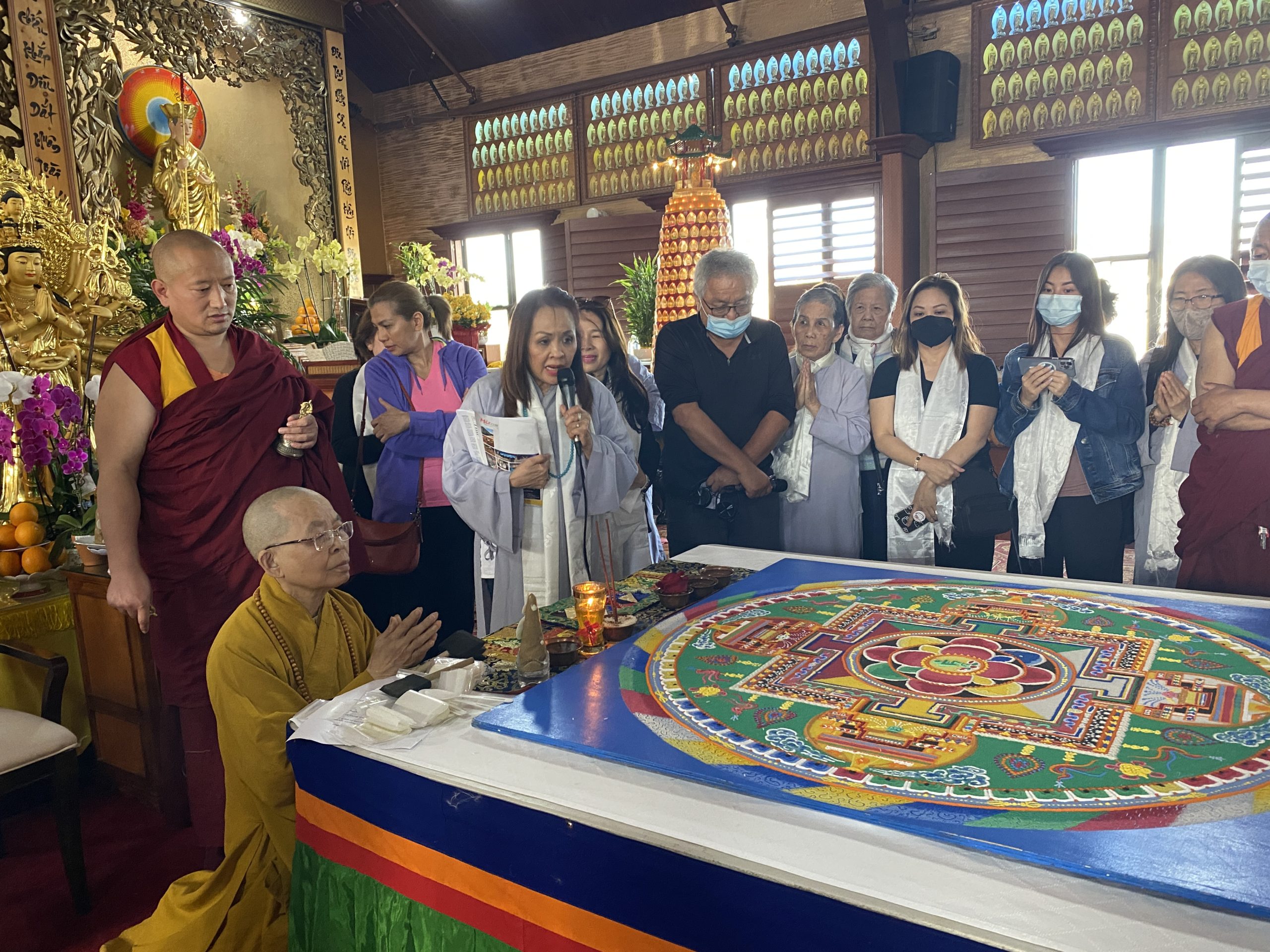 Contact Tran Nguyen at tran[email protected] or follow @nguyenntrann on Twitter. Contact Jana Kadah at [email protected] or @Jana_Kadah on Twitter.