Faisal Gowani still can't believe his family business has shut down.
Owned by Gowani's parents, Southgate Liquors was a fixture in South San Jose that provided one of the largest selections of craft beer and liquor in the area for the last 36 years. The shop went out of business on Labor Day after being evicted from its location.
The eviction—and a lawsuit—came in July after Southgate Liquors hosted an event with a group of YouTubers and a crowd of more than 1,000 people turned rowdy and destructive.
"The ground got pulled out from under me, and I was really in shock," Gowani told San José Spotlight. "My whole life has some sort of memory connected to this place, and now my whole life is getting rolled over."
'We were part of the community'
The Gowani family came to the U.S. almost 40 years ago in pursuit of the American dream, Gowani said. Despite his background in accounting in India, Gowani's father couldn't find work in his field. So his family invested in a liquor store to make ends meet.
"I've got so much history in this store," Gowani said, adding that some residents have been coming to the store since the area was filled with orchards. "I've got so many customers that tell me that it was the only store around through all the orchards and they would walk through the orchards to this shopping center into this store."
Gowani took over his parents' business during the 2008 recession. He negotiated rents, learned best practices from other shops and brought in new beers—transforming the store into a hub for local beer lovers.
"This is the guy that brought the largest beer selection to South San Jose, you can't even go to BevMo and find as many selections of microbrews as he has," said Art Campos, owner of The Art of BBQ, in an Instagram video. "This is terrible, and it's hard to watch."
The store's reputation has brought in a number of celebrities, including rappers 50 Cent, Berner and some former 49ers players, Gowani said. But his shop was more just than just a liquor store.
"We were part of the community," he said, walking through the hallway of the store he grew up in. "We had birthdays here… we've donated to food banks, done meals for Christmas and Thanksgiving… and I've given money for people's children's school funds."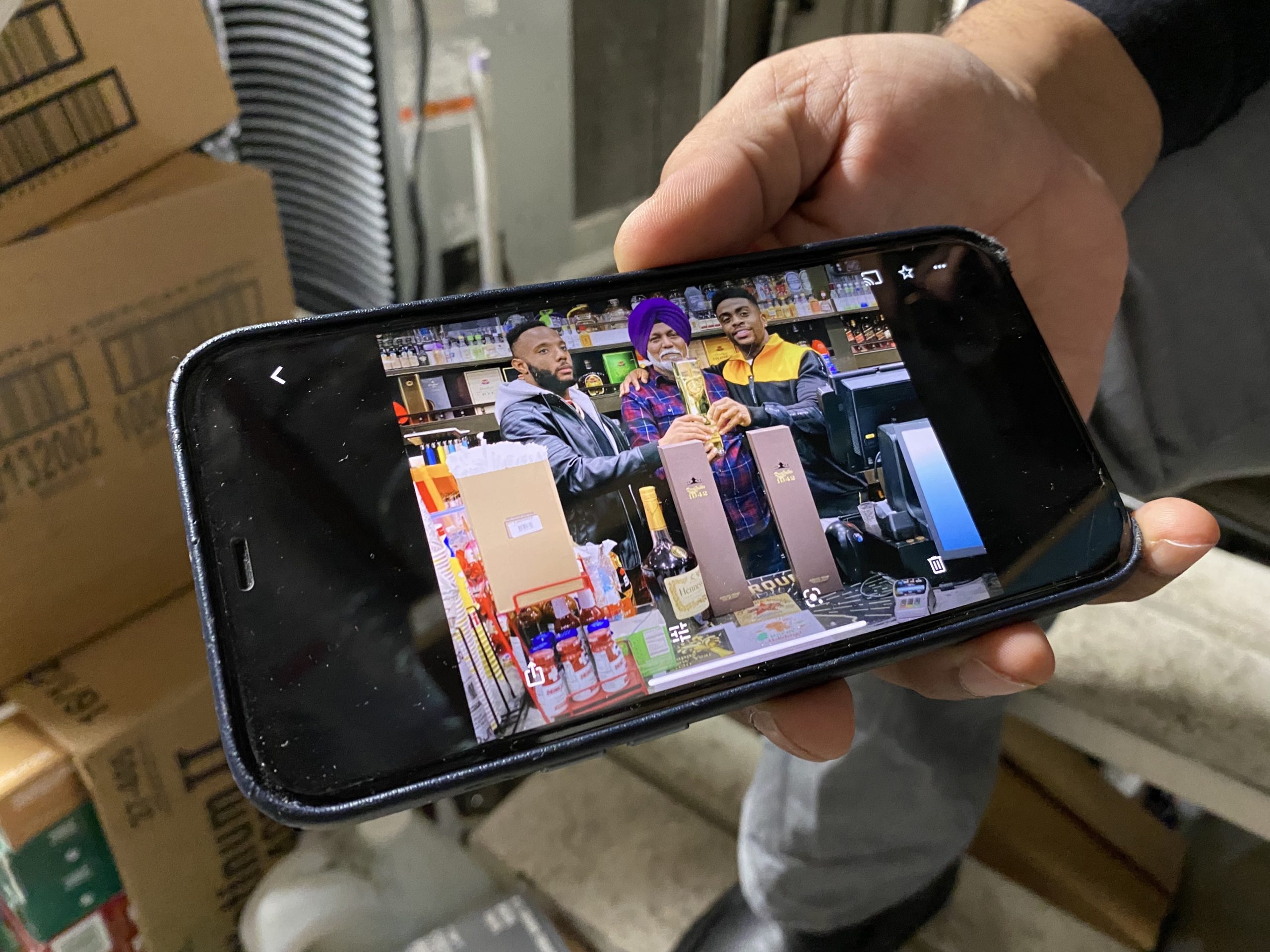 'They're only bringing in franchise businesses'
Now the Gowanis have to uproot their store—and their lives—by the end of the month. Gowani set up a GoFundMe page to solicit financial support for the store's relocation.
Southgate Liquors was served with a notice to evict in July, just two weeks after it hosted a seltzer release event with craft beer company Happy Dad and YouTubers Nelk Boys that attracted more than 1,000 people. Mardesich Company Southgate, which owns the property, also sued the business in civil court for at least $25,000, alleging the business breached the lease by hosting the event. The lawsuit is ongoing.
Mardesich Company Southgate did not respond to requests for comment.
YouTube videos show the crowd congregating in the parking lot for hours, with people drinking, smoking and setting off fireworks. Some even climbed onto the "Happy Dad" truck as it arrived. The lawsuit alleges the crowd damaged property as fights broke out during the event.

Gowani said he expected 200 to 300 people to show up.
"I've seen the videos and it's nothing to be proud of," he said. "That's why we shut it down right away. We knew it was dangerous."
The Gowanis' business and legacy, which took years to build, unraveled within a month and a half because of the event.
"I'm not gonna lie, there are nights (where) I sat depressed," Gowani said, adding that he called more than 30 real estate listings in San Jose to relocate to no avail.
Shopping malls in San Jose are not friendly to small businesses, especially liquor stores, he said.
"They're only bringing in franchise businesses," Gowani said.
He fears the competitive market in San Jose will end up pushing his business out of town. Potential new locations include Redwood City, Gilroy and Sunnyvale.
"But maybe it ends up being that I don't come back from the liquor store space and, you know, I just walk away from it," Gowani said. "The terminology, 'liquor store,' has such negativity attached to it."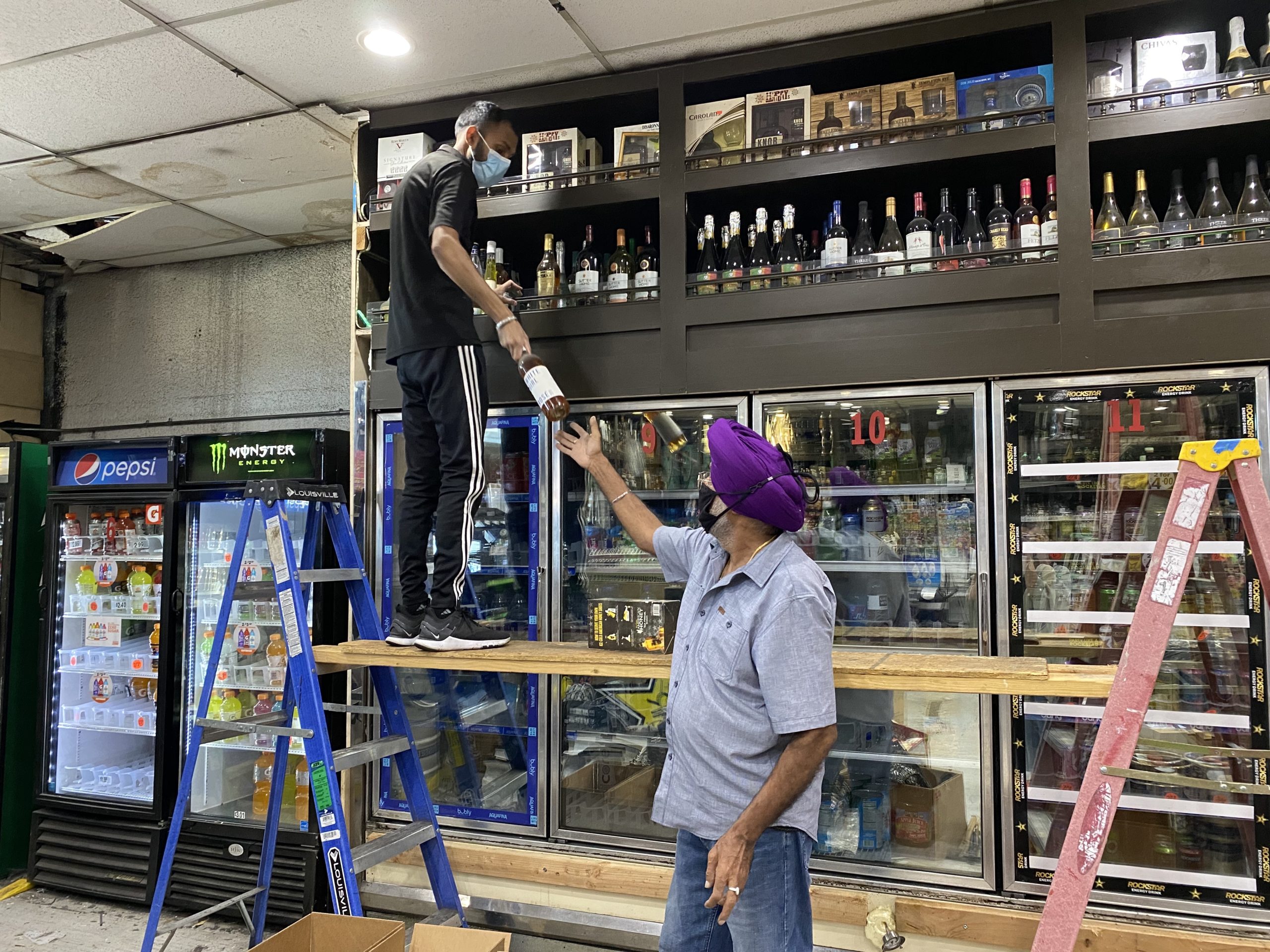 Darshan Singh, who has worked at Southgate Liquors for more than 12 years, was well-known as "Uncle" in the shop.
Donning a violet turban and a mask that features himself holding a beer bottle that reads "Southgate Liquors and Craft Beer," Singh is no longer at his usual spot behind the counter. Instead, he helps his son clear out half-empty fridges and take down bottles of wine along the walls of the shop.
"I'm so sad, and I cry all the time now," Singh told San José Spotlight. "Wherever (Gowani) goes, I'll go with him."
Contact Tran Nguyen at [email protected] or follow @nguyenntrann on Twitter.