Vietnamese leaders and residents are rallying for Santa Clara County to reopen a privately-owned park in Milpitas that was shut down in 2019 over land use and permit violations.
A group of more than 20 people gathered in front of Grand Century Mall in San Jose on Friday to voice support for the shuttered park called The Dragon Mountain. Community leaders said the space—surrounded by serene hiking trails and featuring statues of religious figures in Buddhism, Catholicism and Vietnamese history—used to serve as a destination for thousands of people during Lunar New Year or Tết, one of the most culturally significant holidays for the Vietnamese community.
"Our whole family used to spend our Tết at the park," resident He Le told San José Spotlight, showing photos of her family from the holiday three years ago. "It's such an important place to gather and connect with the community and our history. It's sad that we have (had) to stop our tradition the last several years."
Tết is often celebrated for three days, with some traditions observed for up to a week. The first day of Tết is Feb. 1 this year.
County-ordered closure
The Dragon Mountain, or Thiên Long Sơn, is a 360-acre private park located in Milpitas near Ed R. Levin County Park and Spring Valley Golf Course. Longtime South Bay resident Keith Ngo, who invested millions into the park, said he built it for the Vietnamese diaspora.
Ngo has been at odds with Santa Clara County since it shut down the park in 2019, when county officials ordered him to close The Dragon Mountain over dozens of building and land use violations, such as lacking permits to build a driveway and alter structures. Ngo told San José Spotlight the county has been stonewalling his efforts to rectify the violations.
After San José Spotlight reported on the issue last October, some elected county officials have started looking into the dispute. According to Ngo, county Supervisor Otto Lee, who represents the area where the park is, toured The Dragon Mountain earlier this year. His team is scheduled to conduct a second tour of the park with other county officials, including Supervisor Cindy Chavez, at the start of Lunar New Year.
The supervisors didn't respond to inquiries about the Feb. 1 tour.
David Duong, chairman of the Vietnam American Business Association, recently started helping Ngo with the project. Duong and Ngo said they hope the upcoming tour will help convince the county to reopen the park—or set a clear timeline of when that could happen.
"This isn't about me," Ngo told San José Spotlight, adding he gets no financial gains from reopening the park. "This is really about the community. For them to have a place to pray, to gather, to connect during Tết."
Something special
Residents said tens of thousands of people, both Vietnamese and those of other nationalities, traveled to the park during Lunar New Year celebrations in previous years. The park was decked out with traditional decorations such as yellow apricots and peach blossoms. Many said they hope the park can open this holiday season.
Phan Nghe, 86, said he's helped Ngo maintain the property for the last six years.
"This mountain, it's something special," Nghe said. "I get the issue with permits and such, but the county needs to let them fix it and reopen this place. Our community is yearning for this to happen."
Tho Dinh Le, president of Former Vietnam Armed Forces Alliance, wrote a letter to the Board of Supervisors earlier this year urging for the reopening of The Dragon Mountain.
"This is an issue that every Vietnamese resident in the South Bay can get behind," Le told San José Spotlight. "Lunar New Year is the perfect time to reopen this religious and spiritual place."
Representatives of local organizations such as the Association of Vietnamese Elderly of the Bay Area and the Vietnamese Cultural Tết Committee 2022 are also rallying behind the efforts. The Lunar New Year festival hasn't been the same without The Dragon Mountain, they said.
"There's nowhere else in the South Bay that can offer what The Dragon Mountain did during Tết," said Lillian Dang, who sits on the committee organizing the Lunar New Year festival in San Jose's History Park this year. "I really hope we'll get to celebrate Tết there again."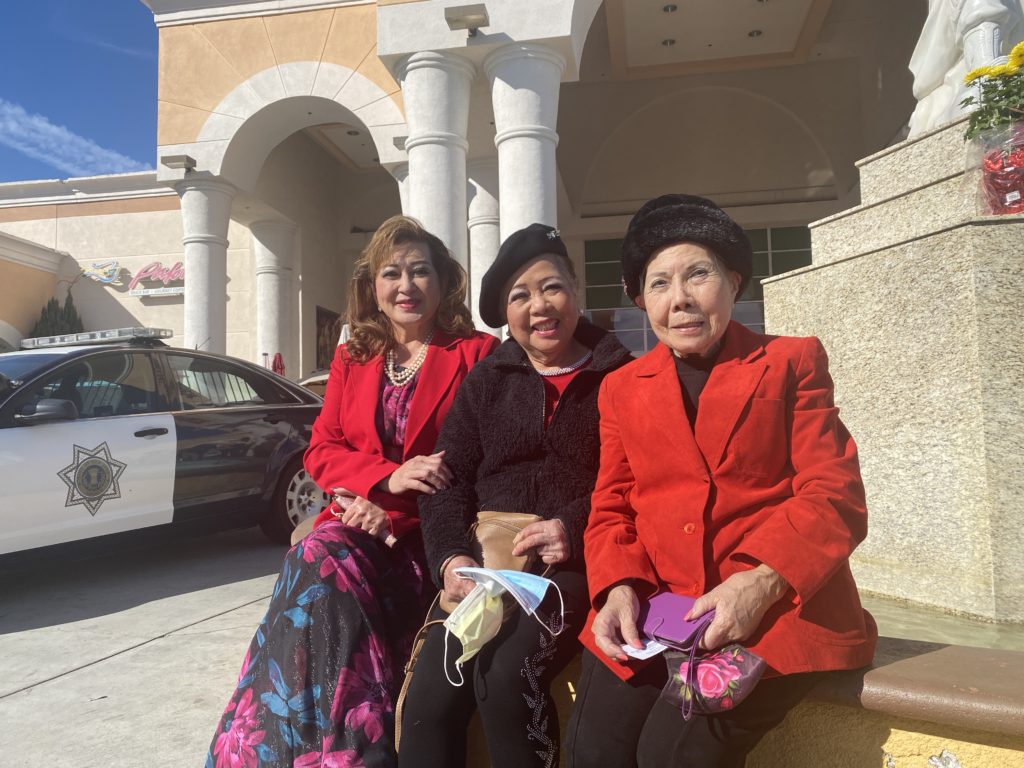 Truong Thinh, a 75-year-old San Jose resident, said her relatives from Seattle have been calling her for years about when they can visit The Dragon Mountain.
"It's a big attraction for both Vietnamese and non-Vietnamese people," she said. "For me, it was very relaxing to be able to get up there and walk around and be with nature."
Contact Tran Nguyen at [email protected] or follow @nguyenntrann on Twitter.