When the pandemic first hit, San Jose's food truck businesses took off.
After all, they offered an outdoor dining experience and allowed diners to socially distance. Now, nearly a year after the county first issued stay-at-home orders in March, food trucks are joining the long list of businesses struggling to stay afloat.
"It's been a roller coaster," said Justin Funamura, who owns the mobile catering business, The Waffle Roost.
Before the pandemic shuttered live sporting events, Funamura worked half a dozen San Jose Earthquakes games a year, serving his speciality buttermilk fried chicken and waffles to lines of hungry soccer fans.
Funamura was forced to cut his staff from seven full-time employees to just three because his profits in 2020 dropped by two thirds.
Now, The Waffle Roost is looking for new revenue sources and reassessing old opportunities to keep the business rolling.
"I got lucky on a couple things," Funamura said. "We started going to Tesla again, which we hadn't before for a while. They actually called us to come back on."
Catering opportunities are now a top priority for Silicon Valley food trucks since once-booming areas like corporate offices continue to operate remotely.
Komanpan Kojohnvisan, who owns the food truck Thai Thai, hasn't had to lay off any of her staff – but business has dropped by 50%.
"There was a lot of catering from places like Stanford University, then everything shut down and closed," Kojohnvisan said. "Stanford had events all the time where food trucks were around everywhere, but now those events are gone."
Kojohnvisan applied for a grant under the recent $500 million fund allocated by Gov. Gavin Newsom for small businesses, but she received an email saying applications are still being processed.
The Governor's Office of the Small Business Advocate, which is processing applications for the grants, reported on Jan. 4 that too much web traffic made it difficult to access applications.
"I asked for $15,000. I didn't ask for the full amount because I just want to use it to pay for my food truck parking," Kojohnvisan said.
Funamura applied for the full amount — $25,000 — which he said he'll use to prepare for a full reopening when COVID-19 vaccines become widely available and crowds can gather again.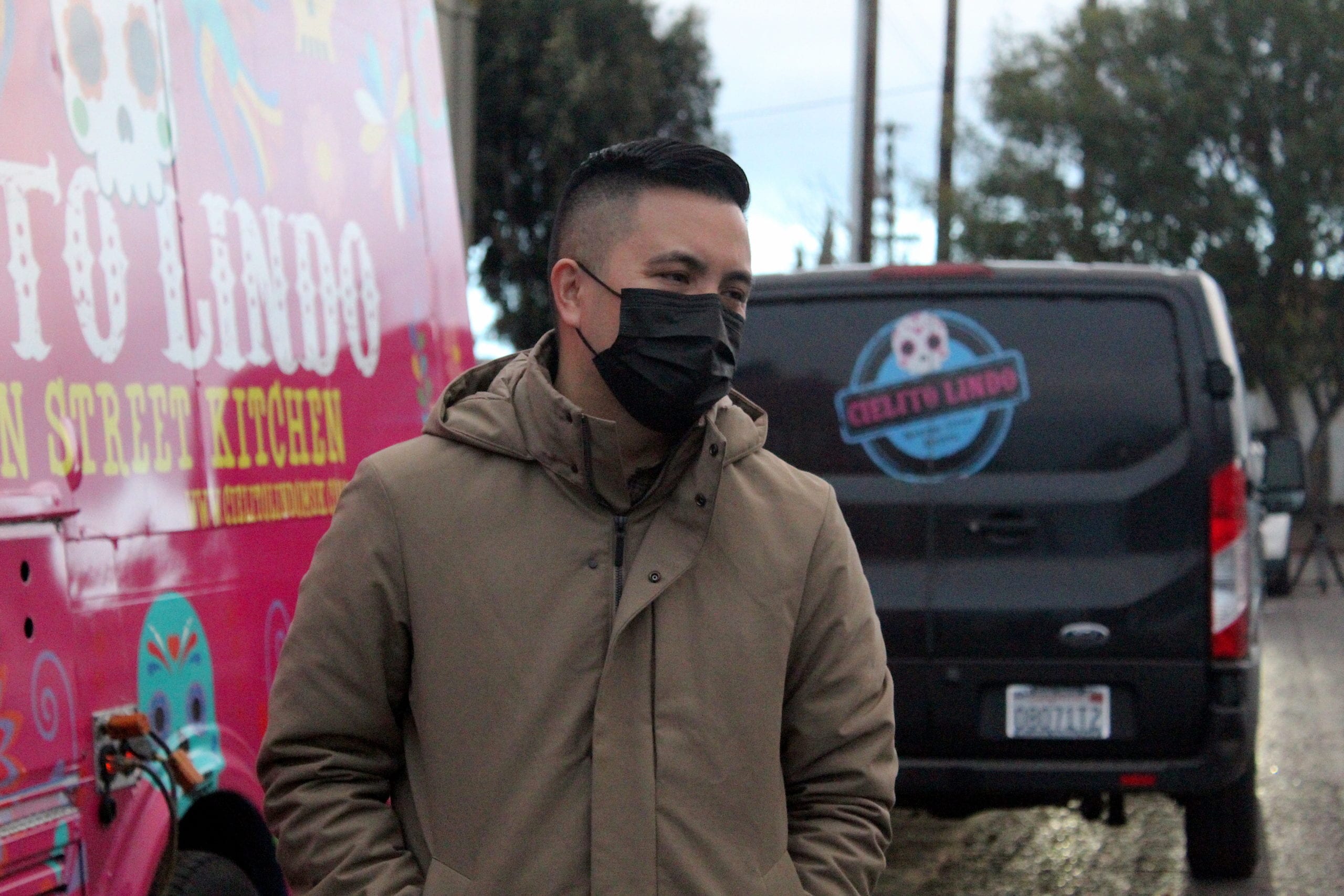 Ryan Sebastian, principal of the food truck networking business Moveable Feast, which works with The Waffle Roost and Thai Thai, said there is a silver lining: Food trucks cost much less to operate and maintain, even in pricey Silicon Valley.
"The trucks that are still out there and working are the ones most eager to make changes, adapt, answer emails and just participate," he said.
Some food trucks are turning to DoorDash and other delivery platforms to survive the pandemic.
"It's another way we can stay visible and people can see us, not just through the food truck," Kojohnvisan said. "We're planning to rent a kitchen so we can have a set location, if we do DoorDash orders."
Funamura said The Waffle Roost can sustain itself through 2021, but that the food truck's full recovery will depend on how fast large events and gatherings come back.
"The business that's our bread and butter are definitely going to be one of the last things to come back," he said.
Contact Vicente Vera at [email protected] or follow him @vicentejvera on Twitter.