While some tech heavyweights are leaving the region citing unfriendly taxes and business practices, small businesses in San Jose are starting to see more support.
Business owners still have to deal with complicated fee structures, differing tax rates and red tape. But San Jose's small business incubators, pro-business mayor and its proximity to wealthy tech companies make the process easier for some.
"To open a restaurant is a lot easier than opening a bar," said Eric Nielsen, owner of craft whiskey bar 55 South and communal restaurant SP2, both located downtown. 55 South is usually open past midnight, which requires a special permit. Nielsen said it's a "very long and complicated process."
However, he said the permit process was much easier once he got help from the city. He commends San Jose's al fresco program, which allowed outdoor dining during the COVID-19 pandemic and helped boost his revenue.
"They were extremely easy to work with and they made it very, very fast and simple," Nielsen said.
Despite criticism over slow planning processes, a 2020 industry-led analysis released by small business funder Biz2Credit said San Jose tops the list for the most small business-friendly cities in the nation.
The survey analyzed average annual revenues, credit scores, age of businesses and Biz2Credit's proprietary score, which factors in the local business climate including rents, cost of labor and tax rates. It defined a small business as an employer with 250 workers or less.
"The innovation atmosphere here, the skilled workforce, the educated workforce is pretty strong," said Derrick Seaver, chief executive officer of the Silicon Valley Organization (SVO), the city's chamber of commerce. The SVO has dozens of member businesses, both big and small, that push for business-friendly policies and practices.
Seaver says although San Jose has more regulations than other cities, the way every small business deals with regulations is unique.
"I think what San Jose has the most work to do is modernizing the (application) process so that much of it can be done online rather than doing it at City Hall," he said.
The city has several resources to help local entrepreneurs, including a partnership with Businessownerspace.com, a small business incubator, and a list of FAQs for potential businesses.
One of the area's biggest incubators, the Silicon Valley Leadership Group, represents approximately 400 businesses in the region.
Pedro David Espinoza, the organization's vice president of business development, started his own business in 2014 called SmileyGo, a tech company that helps nonprofits connect with businesses that want to donate.
"You're next to Google, next to Intel, next to Apple," Espinoza said, noting that universities such as San Jose State University and Santa Clara University add to the talent pool. The region's weather also makes it more attractive for bigger businesses to move in. "It's very valuable to be next to your customers."
The region is diverse, both demographically and economically. Being in the tech capital also means that non-tech-related businesses, such as cafes, restaurants and retail spaces get an economic lift too.
Espinoza wants to bring more Latino-owned businesses to the region. Soon, the Silicon Valley Leadership Group will launch its 100 Startups initiative, which supports female founders and entrepreneurs of color through funding, resources and corporate partnerships. Current programs include networking nights, office hours and workshops to help business owners with their business pitches.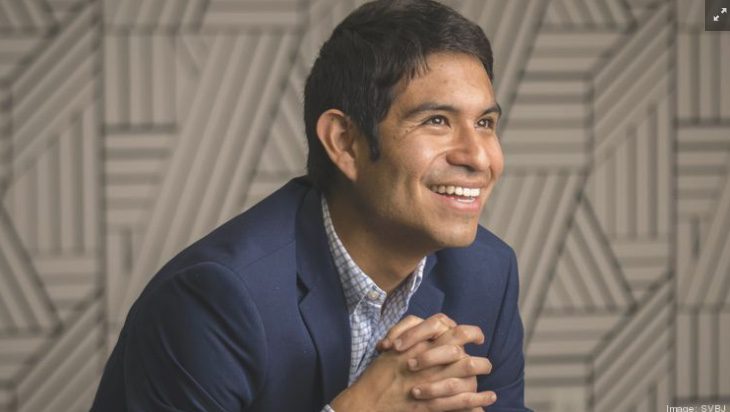 And small business incubators, both nonprofits and individuals, are stepping up to help.
Councilmember Raul Peralez urged the City Council in April to develop a $1 million fund to help small businesses as they reopen, and Planning Commissioner Rolando Bonilla asked for as much as $6.5 million to help small businesses in East San Jose, where COVID-19 has disproportionately affected residents.
"The biggest reason why small businesses tend to fail is that they don't know what they don't know. They don't have that support and mentorship," Seaver said. "But this place provides that."
Contact Lloyd Alaban at [email protected] or follow @lloydalaban on Twitter.