President Joe Biden's administration has already broken barriers: Biden brings with him the first Black and Asian American vice president and a host of other firsts in his Cabinet.
But for the first time in more than 20 years, the incoming president — one who promised the most diverse Cabinet in history — will not bring with him any Asian American or Pacific Islander Cabinet secretary nominees.
That's a problem, say local AAPI leaders.
"He (Biden) has not fulfilled his declaration that he's going to have an administration that looks like America," said former U.S. Rep. Mike Honda, who represented Silicon Valley in Congress from 2001 to 2017. "If you take his word, then you ask yourself, where am I in this picture?"
AAPIs have seen continuous representation as Cabinet secretaries since Bill Clinton appointed former San Jose Mayor Norman Mineta to serve as U.S. secretary of commerce in 2000. George W. Bush had two Asian American Cabinet secretaries, including Mineta, who served as his Secretary of Transportation. Barack Obama had a record of three Asian American Cabinet secretaries and Donald Trump had one.
So naturally, local leaders said, they were excited at the prospect of having an AAPI leader as part of Biden's Cabinet. After all, Biden had openly courted AAPI voters, and local leaders followed suit, holding phone banks and launching online campaigns fighting against misinformation ahead of the election.
AAPIs turned out big at the ballot box in response, supporting the Biden ticket by a 2 to 1 margin in November.
But as the open seats in the Biden transition team dwindled, various AAPI groups and elected officials increasingly pushed Biden to consider candidates like Julie Su, California's labor secretary, to head the U.S. Department of Labor. And when the seats disappeared, some leaders in Silicon Valley weren't impressed.
For 20+ years, there has been an #AAPI Cabinet Secretary in Presidential administrations. I hope the #AAPI community isn't the only one standing when the music 🎶 stops & no chairs 🪑left @JoeBiden @Transition46 @CAPAC @APAICS @AAAFund @NextShark @NBCAsianAmerica @angryasianman

— Evan Low (@Evan_Low) December 28, 2020
The snub has left many AAPIs looking for answers.
"This is not about a consolation prize. This is not about checking a box. It's about having a Cabinet that reflects who we are as a nation," said Assemblymember Ash Kalra, whose district represents Downtown San Jose and the southeast portions of Silicon Valley. "And it's no doubt that in previous administrations, having an AAPI (on the Cabinet) meant something."
Appointing an AAPI member to the Biden Cabinet would have "completed the narrative" of a groundbreaking cabinet, he said.
"You can have someone who is qualified and someone who provides the diversity of the nation," Kalra added.
I'm disappointed that @JulieSuCA wasn't selected as Biden's Secretary of Labor. She's a phenomenal advocate for working people & would thrive as Secretary of Labor. Also, it appears, Biden administration will be the 1st administration w/out an AAPI Cabinet Secretary in 2 decades. https://t.co/3wWaS2TRba

— Ash Kalra 🌱 (@Ash_Kalra) January 7, 2021
Advocacy groups across the country have also chimed in. The Asian Pacific American Institute for Congressional Studies, a nonprofit dedicated to AAPI civic participation and representation, and AAPI progressive political action committee CAPA21 both released statements calling the lack of representation "frustrating" and urged Biden to appoint AAPIs in future leadership positions.
San Jose-based LEAD Filipino, which does much of the same work locally for AAPIs in the Bay Area, has headed several efforts to get out the vote in November for progressive AAPI candidates and measures. To see the work not recognized by the incoming administration left Angelica Cortez, LEAD Filipino's founder, "sort of downtrodden."
Cortez personally knew several people who worked on the Biden campaign.
The lack of AAPIs in the Biden Cabinet is something advocates "won't stop talking about" until AAPIs gain more representation in leadership, she said.
"To say that there is a host of AAPIs coming in as staff is very different from a Cabinet secretary position. That's like saying, 'I have a bunch of AAPIs coming in as managers, but not one AAPI CEO,'" Cortez said.
While AAPIs only make up around 6.5% of the nation's population, they are the fastest-growing racial demographic among registered voters and the fastest-growing racial group overall. In San Jose, AAPIs account for more than a third of all residents.
But their "otherness" — constantly seen as outsiders to assimilation, despite centuries-long histories of living in the country — is still strong in American society, said James Lai, professor of ethnic studies and political science at Santa Clara University. The phenomenon has been exacerbated by racism against AAPIs during the COVID-19 pandemic.
"AAPIs have been 'visible yet invisible' when it comes to American politics. We know that they exist, that they vote and hold office, but they are often the forgotten racial minority with American Indians when it comes to discussing racial diversity," Lai said. "The AAPI community is not a homogenous group when it comes to class, education and other critical issues. It is tantamount that they have a voice at the table in government from the local to the federal level."
While local leaders continue to work through their frustration, they're hoping continued political activation from groups will help AAPIs break into higher government positions. In some respects, they already have: Vice President Kamala Harris, through her mother, is the first Asian American to serve in the position.
But for some Silicon Valley leaders, having just a seat at the table isn't enough. For activists like Cortez, building the pipeline of local AAPI leaders at the grassroots level is one of the most important actions going forward.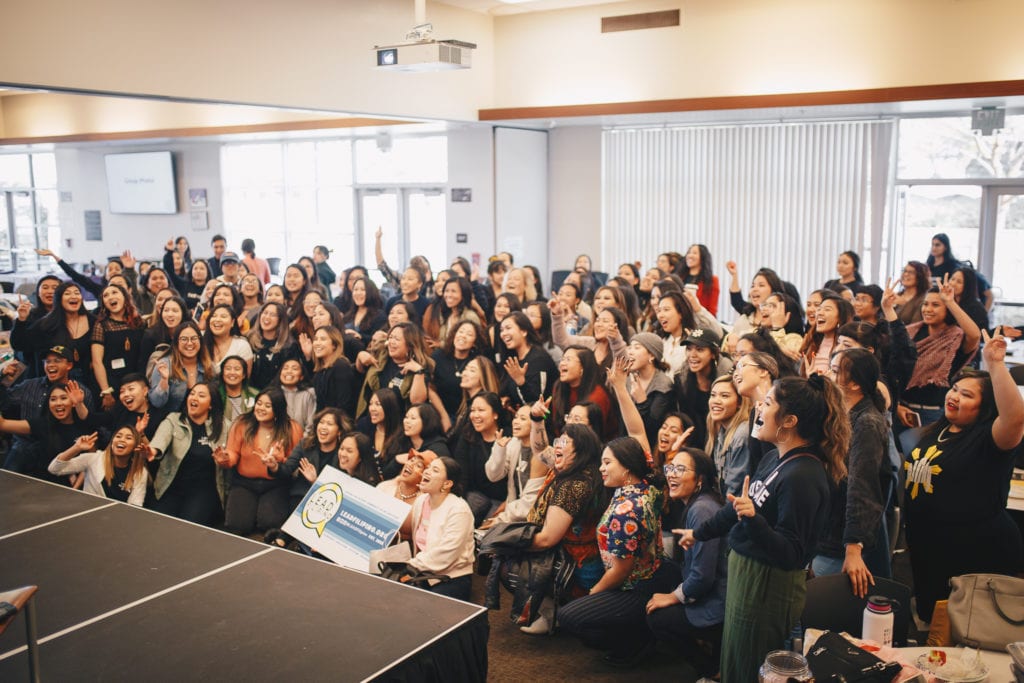 "One thing we've learned from history through and through is that we can't expect people from outside our community to uplift us," Cortez said. "We need to create room for ourselves."
Honda, who worked on education and manufacturing reform in Congress, hopes local leaders can hold the president accountable to his words so that everyone gets considered.
"When we're out of the picture, then we're not part of America," he said. "And then all we're good for is photos and contributions of votes, but not for a seat at America's table."
Contact Lloyd Alaban at [email protected] or follow @lloydalaban on Twitter.