Local activist and community leader Bea Robinson Mendez, 88, died from pneumonia on Jan. 13, but her legacy lives on. 
Robinson Mendez founded Next Door Solutions to Domestic Violence, the first bilingual shelter in the country and second domestic violence agency in the state. The organization, which started in a San Jose garage in 1971, provides supports and resources to 3,000 survivors of domestic violence annually. Robinson Mendez's mother, who emigrated from Mexico before 1950, was a victim of domestic violence, according to Next Door Solutions.
"The one word that really describes Bea is 'fierce," Teresa Alvarado, founder of Latina Coalition of Silicon Valley, told San José Spotlight. "She really was such an ardent and passionate feminist… demanding better conditions and services for women."
Alvarado said Robinson Mendez was a vocal advocate for equity and not one to shy away from what she believed was right. She founded the Chicano Coalition, a predecessor of the Latina Coalition, and was a founding member of the Silicon Valley Latino Democratic Forum.
"Bea was an unrelenting champion for the underserved," she said, "and wanted to see advancement for our whole community."
Robinson Mendez spent most of her life in San Jose. Her brother Jose Vasquez led her into politics, with them attending meetings and events together.
Victor Godinez appreciates what his mother accomplished. He said as a Chicana activist she had to shatter societal rules. His mother was raised in a Mexican macho culture and an abusive family, he said, and escaped marriage to an abusive man.
"It's amazing with the struggle she went through (that) she kept breaking down walls," he told San José Spotlight. "She wanted to do something that was meaningful and helped other abused women. She was my mother, but I saw her as a heroic figure."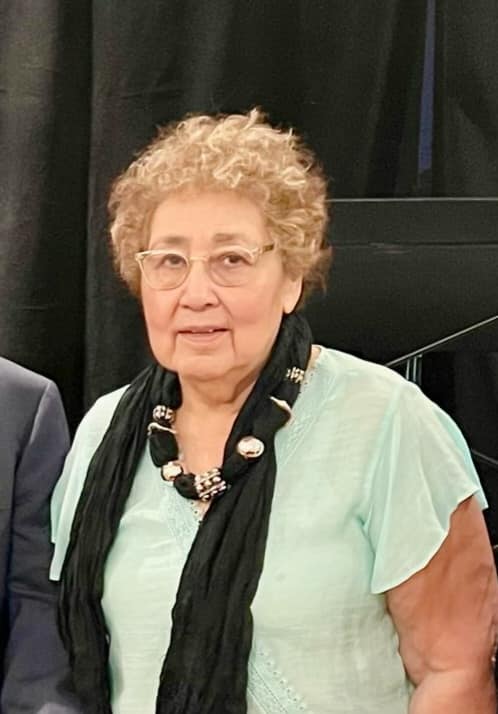 Devoted to the community
Robinson Mendez led protests against police shooting Latinos and created a San Jose committee advisory group on public safety. She started the Latino Issues Forum which investigated community problems and presented reports on mental health, juvenile justice, employment and political empowerment to the San Jose City Council. She also pushed for better representation within the San Jose Unified School District board and for changes that led to a 10-district council system.
Blanca Alvarado, a former San Jose councilmember and Santa Clara County supervisor, said Robinson Mendez was her best friend and will be remembered as a strong woman who cared about others.
"We have been politically active, supported each other and cared about each other," she told San José Spotlight. "I came to see Bea as humorous, fun, wonderfully bossy, opinionated, but always full of energy. Full of sparkle, full of laughter and full of speaking out against what she considered the injustices of the time."
Pete Carrillo, founder of the Mexican Heritage Plaza, said Robinson Mendez used her voice, advocacy and power to ensure equity for Latinos at the local and state levels.
"Bea got results for her community," Carrillo said. "She was a trailblazer whose laser-sharp wisdom opened the doors and pathways for Latino leadership to emerge and it did… She taught me so much about life and I am proud to have been her dear friend and comrade for 50 years."
San Jose Councilmember Peter Ortiz said Robinson Mendez was a Chicana leader who gave strength and voice to those living in the margins of domestic violence, especially monolingual Spanish speakers.
"As a witness to domestic violence in my childhood home, I am eternally grateful for this champion of justice and will work to ensure that her legacy lives on," Ortiz told San José Spotlight.
On Facebook, La Raza Historical Society of Santa Clara Valley said it was saddened to hear of the passing of one of its heroes.
"She was extraordinary and fierce, and among her many selfless accomplishments, she also reminded us of the importance of speaking truth to power, unapologetically," the post reads. "She worked fiercely and spoke truthfully to advocate and push for change. She brought people together, often calling on us to do better to be accountable to our communities."
Elizabeth Pacheco is proud of her mother's accomplishments as a "change agent" and her devotion to her family, friends and community.
"We shall miss her dearly, but will be appreciative for all she fought for in the name of justice and equal rights," Pacheco told San José Spotlight.
Robinson Mendez is survived by her son Victor Godinez, 70, and daughter Elizabeth Pacheco, 67, seven grandchildren and seven great grandchildren.
Contact Lorraine Gabbert at [email protected]