A new CEO aims to bring expertise in whole-child-thinking to FIRST 5 Santa Clara County.
Jennifer Kelleher Cloyd, 49, brings her experience as chief program officer and attorney at the Law Foundation of Silicon Valley to the youth-focused organization. She takes the helm from former longtime CEO Jolene Smith, who retired in 2021. FIRST 5 supports the healthy development of children from prenatal through age 5.
Kelleher Cloyd said the law foundation's holistic perspective, including family health, housing, safety and well-being, provides a vantage point she'll incorporate at FIRST 5.
"Having been an attorney in a social justice organization where we very much have the same mission to not only help people navigate the systems that exist, but to disrupt them entirely, gives me some experience that will definitely be helpful here," she told San José Spotlight.
She hopes to bring her background in advocacy and policy work and her understanding of the weaknesses of the child welfare system to her new job.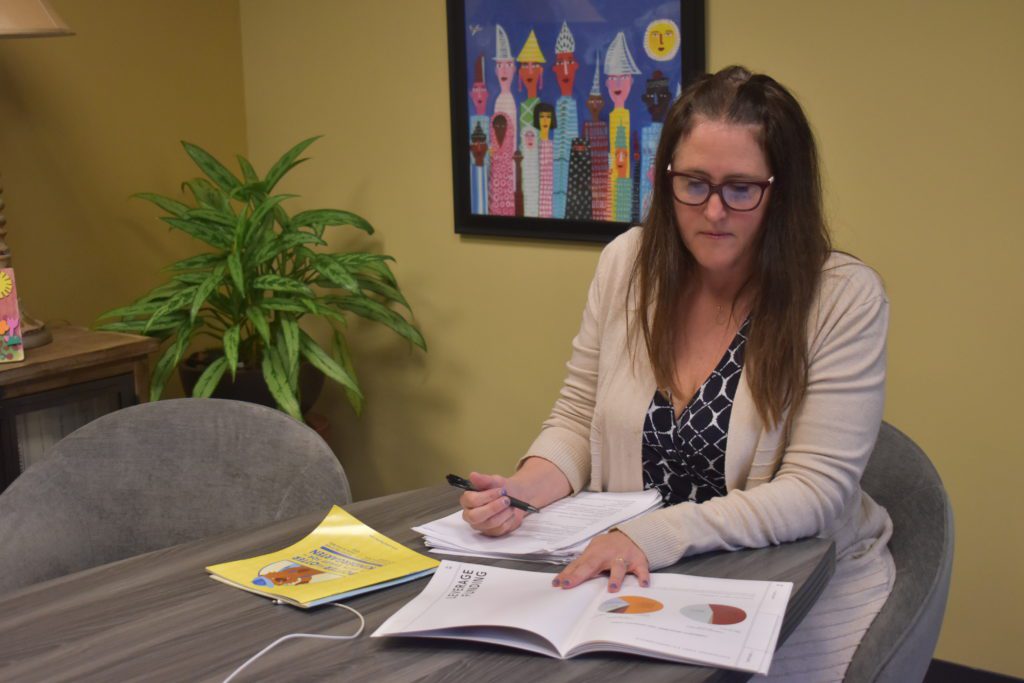 Kelleher Cloyd's interest in child welfare comes at a pivotal moment, as the aftermath of South Bay students struggling during the pandemic has reached a crisis point. Isolation and remote learning have taken a major toll on students' mental health.  Counseling centers have reported skyrocketing levels of anxiety and depression and suicide rates in teens have increased by 34% in the state.
As directing attorney for the law foundation, Kelleher Cloyd expanded its legal advocates for children and youth division, leading a team of attorneys, social workers and support staff to provide services to children and families. She and the staff were also trained in a race equity and community-driven advocacy.
Alison Brunner, CEO of the law foundation, said Kelleher Cloyd was "a driving force" in its community impact and a powerful advocate for clients, as well as a collaborative problem solver.
"Her leadership, intelligence, passion and energy radiate in all that she does," she told San José Spotlight. "She is deeply committed to serving children and youth in our community and in advancing and promoting equitable systems."
Kelleher Cloyd earned her bachelor's degree in communications from the University of California, Los Angeles and her Juris Doctorate from the University of Minnesota Law School. She and her husband Ed Cloyd have two daughters ages 9 and 12. Born in St. Paul, Minnesota, Kelleher Cloyd and her family live in Pleasanton. For fun, she likes to hike, cook and spend time with her family. She said she's inspired her eldest daughter's interest in civil rights advocacy and politics.
Like her father Rick Kelleher, who was Bay Area radio personality Don Bleu, Kelleher Cloyd thrives on collaboration.
"I see a real opportunity to engage our community members and our children and families in helping to define the solutions that will make the community a better place," she said.
Kids in Common Executive Director Dana Bunnett said Kelleher Cloyd is a thoughtful leader and great partner on its leadership council, always thinking about what children need.
In addition to Kelleher Cloyd bringing the council her legal expertise, Bunnett said she challenges its way of thinking, focusing them on desired outcomes in their advocating for those ages 0 to 24.
"She has always had a broad vision of what kids need to thrive," Bunnett said.
Before working at the law foundation, Kelleher Cloyd served as supervising attorney for Sacramento Child Advocates, overseeing a team of attorneys and social workers advocating for child victims of abuse and neglect.
FIRST 5 is pursuing funds for a two-year apprenticeship program to graduate child care workers into associate teacher positions. This will help increase the number of instructors and quality of care. More than 300 day care centers closed in Santa Clara County during the pandemic. This program could open the door for low-income women re-entering the workforce.
"The shortage of child care post-COVID is at crisis level," Kelleher Cloyd said. "It's a super creative way to build people back into that field."
Contact Lorraine Gabbert at [email protected]