This past year has been highly consequential in South Bay politics, and some decisions are laying the groundwork for future changes.
From new policymakers, ongoing homelessness crisis, to decadeslong debates on an East San Jose airport and a BART project, here are some major stories to watch out for 2023:
Appointing two San Jose councilmembers
The San Jose City Council will spend January filling two open seats by appointment—despite overwhelming demand from residents for a special election. The seats became vacant after District 8 Councilmember Sylvia Arenas won her bid for county supervisor and District 10 Councilmember Matt Mahan won his race for mayor.
Eleven people have applied for the seat in District 10 and one for District 8 as of Dec. 21. Applications are due Jan. 2. Candidates with the support of at least four councilmembers will be interviewed by late January. Appointees must get two-thirds support from the council to assume the seat.
Public records lawsuit
A lawsuit for San Jose public records, filed by San José Spotlight and the First Amendment Coalition, is heading to trial next year.
The organizations sued the city and outgoing Mayor Sam Liccardo for improperly withholding emails. In 2021, San José Spotlight found Liccardo skirted the state transparency law by encouraging a resident to contact his private Gmail account and vowed to delete an email thread from his public account to shield it.
San Jose has denied all claims.
Since the lawsuit's filling, San Jose has released more than 100 pages of previously withheld emails. A Santa Clara County Superior Court judge also ordered the city to produce a log detailing 300 other emails it's withholding.
Costly BART extension project
The plan to expand BART into San Jose and Santa Clara is bound to spur more debate in 2023.
The project is more than 20 years into planning, and its cost has ballooned to $9.3 billion. VTA explored a new design for the project this year—with plans to start construction in fall 2023. This month, VTA is looking to displace three businesses and 10 tenants in downtown San Jose through eminent domain to make room for the project.
Once finished, San Jose will have three additional BART stations, and Santa Clara will have one. VTA estimates the new stations would serve 54,600 passengers each weekday.
New rules for local gun owners
San Jose gun owners will have to start carrying insurance that covers firearm harm or accidental firings in 2023. The initiative is part of the city's effort—a contentious, first-of-its-kind law—to reduce gun incidents. Gun owners are also on the hook for an annual fee of $25, though details on how the fee would be collected is still being decided.
San Jose will start enforcing the insurance requirement on Jan. 1. Violations could result in citations starting at $250.
San Jose adopted the policies in 2021 following the mass shooting at the VTA light rail yard in downtown San Jose. Implementation was delayed due to multiple lawsuits, all of which have been dismissed or withdrawn. Gun advocacy groups vow to renew legal challenges once the rules take effect.
Tenant rights
San Jose will consider several policies to further protect tenants in the city—including the Community Opportunity to Purchase Act, or COPA.
The policy, which would give qualified nonprofits first rights to make an offer on a residential property and keep more affordable housing in the community, has gained momentum in San Jose the last few years. Supporters said the policy would also prevent displacement—an issue that impacts communities of color disproportionately. Opponents said COPA is a threat to property rights.
Local organizations are also pushing for tenants' right to counsel, which would give renters legal representation in eviction cases.
Homelessness solutions
Local policymakers are hoping new housing and supportive services will help combat the region's ongoing homeless crisis.
Santa Clara County is banking on a wave of new affordable homes to come online in 2023. County officials have spent this past year committing $812.7 million out of its $950 million Measure A fund to help fund affordable. As of November, the county's Measure A money has helped produced 1,186 homes serving 2,508 people. Roughly 1,000 homes are scheduled to finish by next year, and 2,600 more are in the pipeline.
San Jose will also try to deliver on its promise to have 1,000 temporary homes. The city has roughly 400 quick-build units and hotel rooms in operation, but the rest are either under construction or just recently approved. San Jose might also face a state audit over its homeless funding. Local officials are also launching a new public tracker on homeless spending to create more public trust.
Noncitizen voting
San Jose might reconsider a controversial rule change that allows all San Jose residents to vote in local elections—regardless of immigration status. The change would give about 100,000 noncitizen city residents a right to select new policymakers and weigh in on different policies. Local organizations spent 2022 advocating for the change but failed to get it on the November ballots. At least one councilmember said this year the city will continue exploring the issue.
San Jose officials looked into the issue late summer, with some raising concerns that allowing noncitizen to vote may go against the state constitution.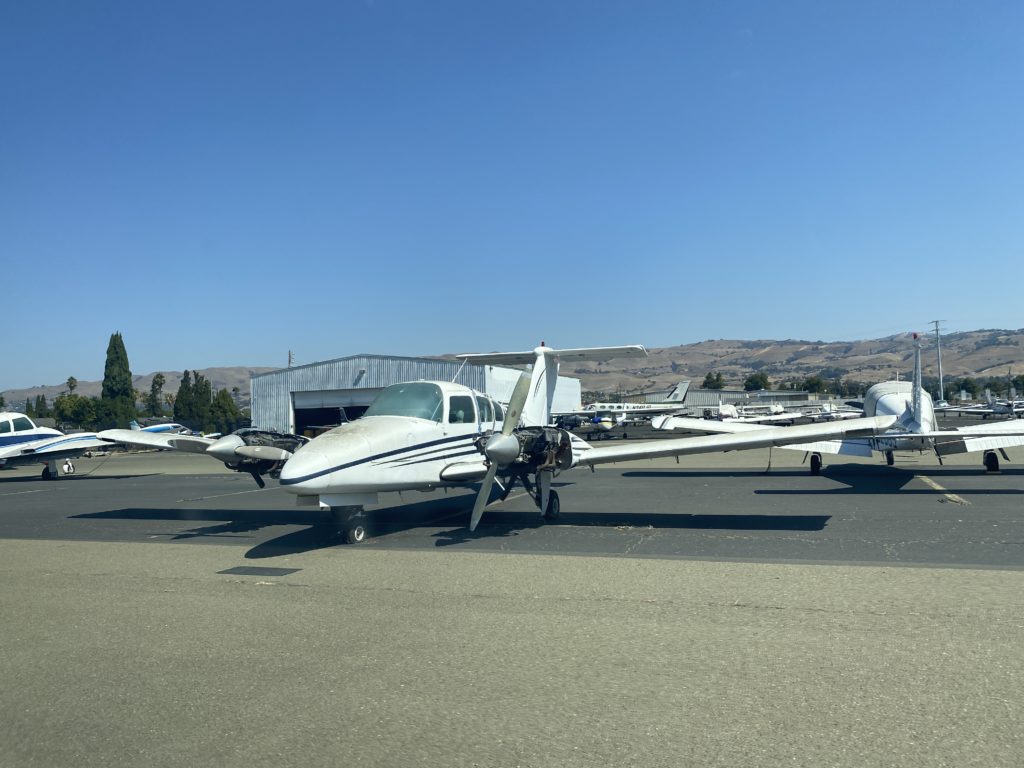 Reid-Hillview Airport 
Santa Clara County plans to study lead levels near Reid-Hillview Airport in East San Jose again in 2023—further fueling debate about the airport.
Advocates want to shutter the airport, saying plane crashes, noise and leaded fuel endanger people in vulnerable, low-income neighborhoods. Aviation enthusiasts say the airport serves a critical purpose for smaller planes, helps train aviation students and supports emergency operations.
After a county-commissioned study found elevated lead levels in the blood of children living around the airport in 2021, the Santa Clara County Board of Supervisors voted to nix the sale of leaded fuel at county-owned airports. Supervisor Cindy Chavez, who represents the area, testified before Congress about the decision.
A different study released in this year, also commissioned by the county, found no dangerous lead levels in soil samples taken at the airport.
Housing at defunct Pleasant Hills Golf Course 
The 114-acre former Pleasant Hills Golf Course in East San Jose could be turned into thousands of homes.
The San Jose City Council in December voted to make it easier to build on large parcels of private recreation land to spur more housing. The decision has sounded alarms for East San Jose residents. Some policymakers want to see new developments on vacant land, such as the defunct golf course which has been unused since 2004.
San Jose will decide in  2023 whether the city should lead the planning effort for the broader area or if a developer should take the helm.