Candidates for a community college school board are throwing their hats in the ring for a special election in November.
Three people are vying for an open seat on the board of the San Jose-Evergreen Community College District: Diego Barragán, Lisanna Dominguez and Clay Hale. The seat became vacant earlier this year after Omar Torres, the former trustee, joined the San Jose City Council. The cost of the special election is currently unknown, according to a spokesperson from the Santa Clara County Registrar of Voters.
The community college district is governed by a seven-member board, which represents more than 918,800 people across the county. Approximately 20,000 students attend San Jose City College and Evergreen Valley College each semester.
Barragán, 42, works as director of operations at communications consulting firm Voler Strategic Advisors. Working for a small business taught him to be a problem solver within a team, he said, as well as budget conscious project management. He previously served as congressional assistant for Congresswoman Zoe Lofgren and council policy and legislative director for former San Jose Councilmember Xavier Campos. He ran for a seat on Valley Water's board last year.
His priorities for San Jose-Evergreen Community College District include making sure college is affordable and accessible, expanding opportunities for career advancement and strengthening relations with high schools to ensure pipeline programs  prepare students for college. He said his budgetary knowledge will enable him to prioritize students as well as provide adequate staffing and programming.
"There needs to be an advocate in the seat who will ensure downtown students have an affordable educational pathway to pursue their dreams," he told San José Spotlight. "For our youth… I hope my story shows them obtaining a graduate degree is possible. I attended the same SJUSD schools they are attending and obtained a master's degree in business. For parents, they will have an advocate who will be mindful of the affordability to support a student in college."
Dominguez, 39, said her roles in educational nonprofits, including currently as chief of staff and strategy officer for the Silicon Valley Education Foundation, have provided her with the professional experience to be a community college trustee. She previously served as vice president of strategic planning and development for the Latino Education Advancement Foundation, which empowers community college students, and as director of programs for the Hispanic Foundation of Silicon Valley.
Her priorities include increasing enrollment, ensuring students have career path options, building relationships between high schools and community colleges and encouraging college prep classes for seamless transfers to four-year universities.
"I have so much experience in education nonprofits, and because I've seen so much of those struggles and challenges firsthand, I feel that my position as a trustee could help build out those opportunities for the community," Dominguez told San José Spotlight. "It's my drive and commitment to ensure students have viable options for higher education."
Hale, 28, is a teacher in the East Side Union High School District. He is also an East Side Teachers Association Union site representative and School Site Council president for Yerba Buena High School. Hale advises high school students in a dual enrollment program partnered with Evergreen Valley College. He said helping students through the challenges of their college experience motivated him to want to advocate for them on the school board. As a first-generation college student and gay man, he said he's inspired to be an advocate for change.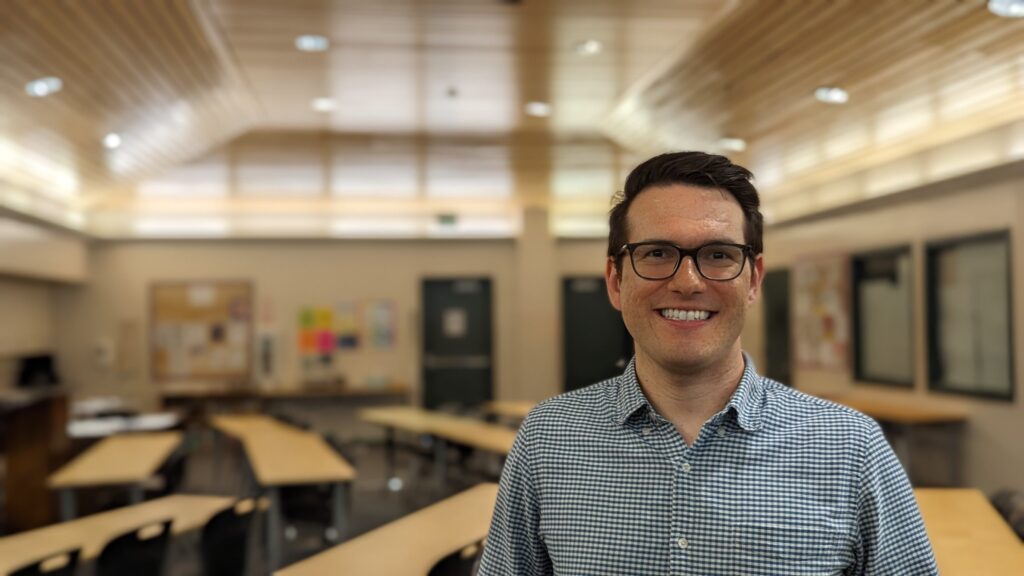 Hale said his goals in running for office are to increase community college student transfers and graduation rates, establish community partnerships and ensure funds are directly allocated for student success in the classroom. 
"As a teacher I know what it takes to support our students," he told San José Spotlight. "Many of our students are first-generation college students. I want to make sure they feel supported navigating the community college process. I have the direct experience it takes as a college advisor on Evergreen College campus to aid in student success."
The special election will take place Nov. 7.
Contact Lorraine Gabbert at [email protected].
Editor's Note: Perla Rodriguez, CEO of Voler Strategic Advisors, sits on San José Spotlight's board of directors.