Schools in Santa Clara County recently reopened after much anticipation, but most students opted to stay home. 
Reasons for choosing to continue remote learning ranged from concerns of catching COVID-19 to abbreviated days making transportation difficult for parents.
Chris Funk, superintendent for East Side Union High School District and a San José Spotlight columnist, said all 22,500 students had the opportunity to come back to campus. Only about 2,500 actually did.

"We had four ZIP codes in Santa Clara County with the highest number of cases," he said. "Our Latino communities were hit very hard. I think they're hesitant to come back without vaccinations."
About 80% of district teachers received vaccinations, Funk said, but the district couldn't inform families which teachers got inoculated due to confidentiality.
"There is a sense that things are a a lot safer," he said, "but for some families, if we couldn't guarantee their teacher was vaccinated, that might have given them hesitancy to come back."
East Side Union High School District formed cohorts—small groups focused on students struggling the most—for 90 minutes of in-person instruction up to three days a week. Funk said there's only about six weeks of school left, so families might not want to disrupt their schedules. And there's less incentive to change to in-person instruction for students doing well with distance learning.
"Maybe some who would've come back if it was all in-person said, 'for a single cohort or two, it's not really worth my time,'" Funk said. "I think it was a combination of issues."
In an Alum Rock Union School District survey of families, about 1,800 of 8,500 students opted to return to the classroom.
"Considering Alum Rock has seen one of the highest contagion rates in the county for almost a year, I don't think 1,800 students coming back is a low number," said Superintendent Hilaria Bauer. "We're ecstatic to welcome our teachers and students back."
Bauer said fall was a difficult time for Alum Rock families who lost family members to COVID-19, as well as jobs. Some families who initially opted in changed their minds when they saw the class schedule for in-person instruction, which offers 90 minutes of class Monday through Thursday afternoons.
For Evergreen School District's 9,800 students, about half returned for in-person instruction, said Johanna Villareal, director of board and administrative services.

 Education leaders say families are leery of public spaces due to the pandemic.

"We've had quite a few families that had a family member who tested positive and families where the whole family tested positive," said Kevin Armstrong, principal of Katherine Smith Elementary School in the district.

Logistics of a three-hour school day was another factor, Armstrong said, as some families had all-day childcare providers they relied on for work.

"It doesn't mean they don't want to come back," he said. "It means they can't make it work for their family right now."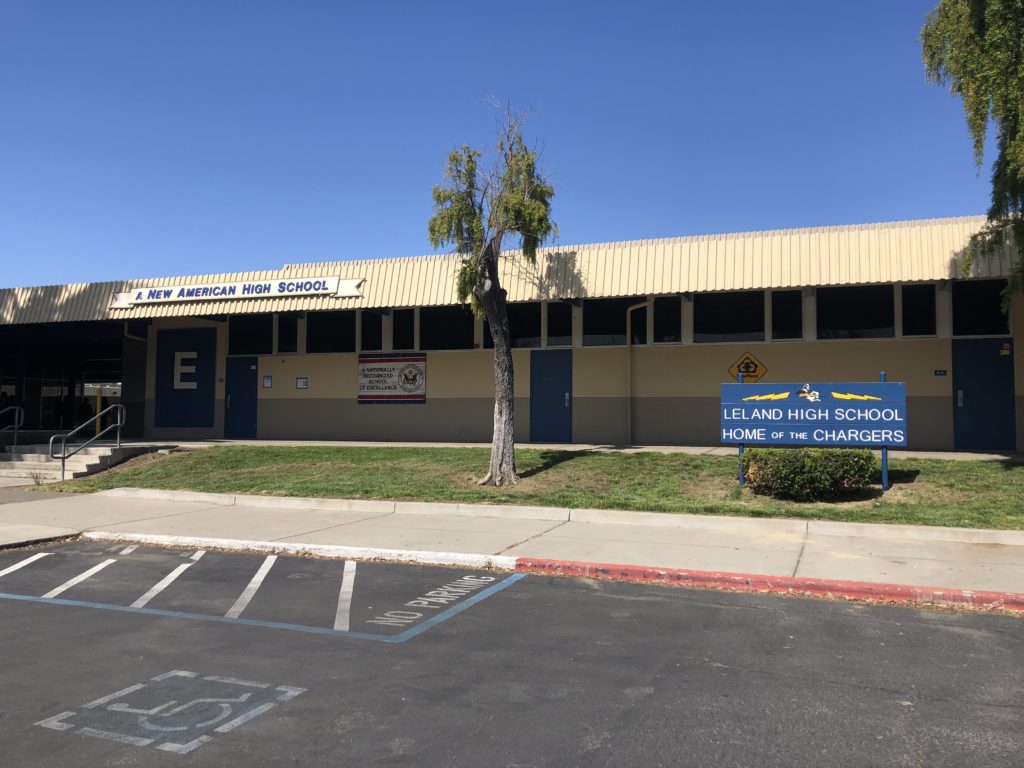 At the San Jose Unified School District, about 10,000 of 28,000 students opted to return to school, said spokesperson Jennifer Maddox. Unlike the other districts, San Jose Unified offers a full day of school five days a week for in-person instruction and distance learning.

"One of the big things people didn't want was to lose instructional time in order to have kids in person," Maddox said.

Maddox said how well students responded to distance learning played a role in whether they chose to return for in-person instruction. For others, it depended on if their friends returned to campus. Personal experience with COVID-19 also affected decisions.

"We see a much greater hesitancy from the Latino community, which was hit pretty hard by COVID-19," Maddox said. "If your lived experience is that you lost family members to COVID-19, you're a lot more reluctant to do anything that might expose you to COVID again. The decision is personal, as is any involving children."

Contact Lorraine Gabbert at [email protected]