Two hot topics that have come up recently are crime and traffic fatality data. The interpretation of this data is being debated.
I'm not going to wade into the interpretation arena, I just want to bring attention to the fact that San Jose makes available various data sets to the public. On April 7, the Smart Cities and Service Improvements Committee heard a presentation about resident engagement through data.
Let's take a look at several example data sets they presented, and here's the full presentation.
Above is a sewer repair map from the San Jose Department of Transportation.  It shows sanitary laterals and mains, storm laterals and mains, etc. There is a filter that lets you show repair request dates, completed projects or incomplete projects. It is a useful tool to see what is going on in your neighborhood.
This graphic shows the status of various fueling stations, and it refreshes every hour. With the cost of fuel escalating, this shows what the city has on-hand and the health check of each site.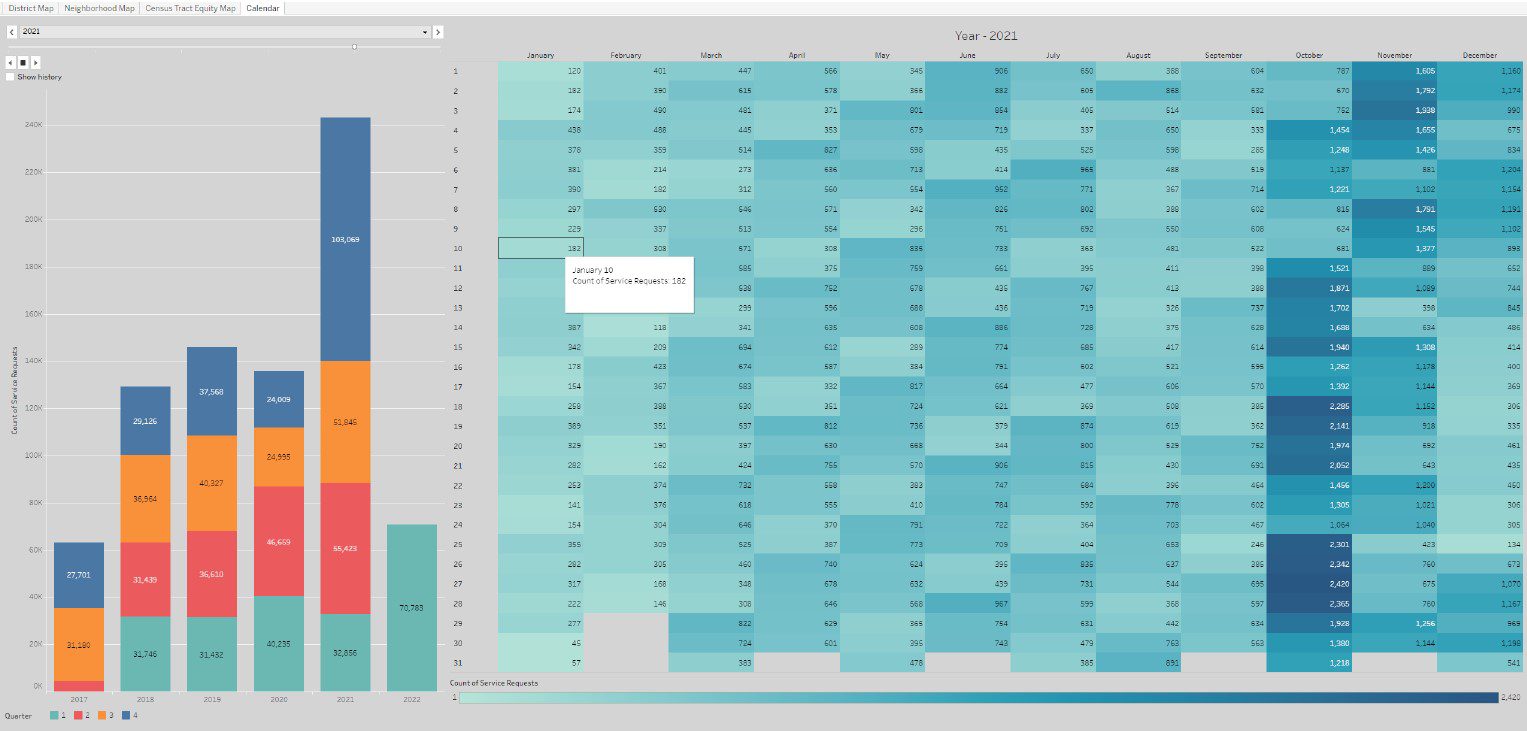 This map shows 311 calls for service throughout San Jose.  Each column represents a month in 2021.
Calls for service spiked during October and November last year. It's rather hard to read, but on Jan. 18 there were 258 calls, while on Oct. 18 there were 2,285 calls.
The columns on the left show the 2017-2022 count of service calls. Last year's calls exceeded 240,000, while 2020 was just under 140,000.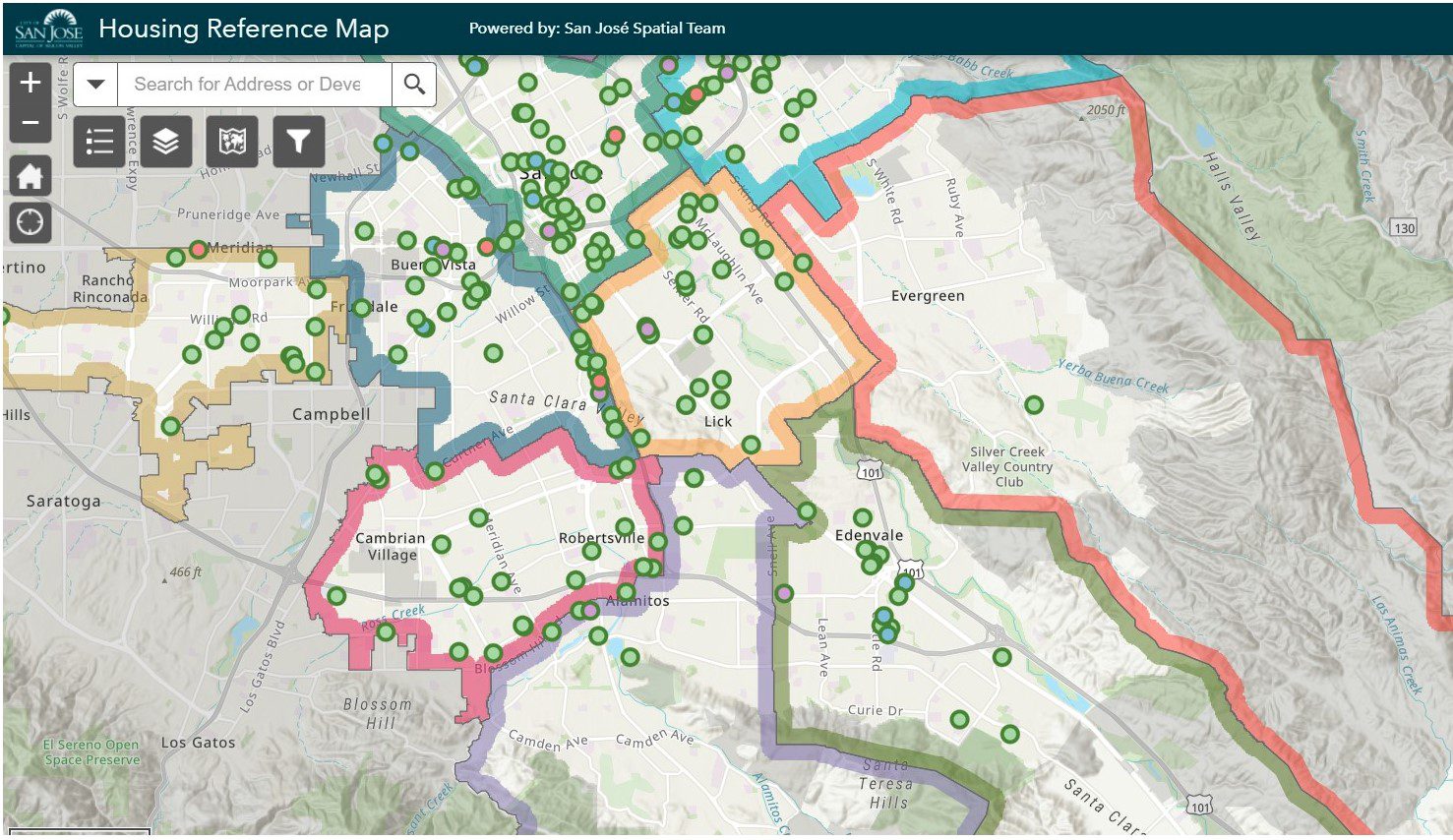 Another map I find interesting is the Housing Reference Map, which shows housing projects throughout San Jose. I just took a snippet of the whole map to show the dispersion of housing from west to east. Evergreen only has one housing project and it's the Villages senior project. This highlights the disparity of housing development and shows we need to evolve our thinking on how we structure a plan to build a significant amount of housing citywide.
Here are some links I recommend everyone check out:
San Jose Housing Site Explorer
City Auditor audit recommendations
Information like this can help shape everyone's thinking during budget, housing and major policy discussions. Hopefully San Jose will find more ways to share critical information to the public. Onward and upward.
San José Spotlight columnist Bob Staedler is a principal at Silicon Valley Synergy, a San Jose-based land use and development consulting firm. His columns appear every first Monday of the month. Contact Bob at [email protected] or follow @BobStaedler on Twitter.