Reports from San Jose's Independent Police Auditor (IPA) show an overhaul of crowd control policing is needed after a review of the 2020 George Floyd protests.
Three recently released reports detail how the San Jose Police Department failed to comply with procedures due to a lack of training that resulted in poor policing. One report points out how the local Latino population was disproportionately targeted by police use of force, how officers failed to properly file use of force reports and how officers' actions made the 2020 George Floyd protests more chaotic.
Police actions during the protests resulted in lawsuits alleging use of excessive force on demonstrators.
The first of the three reports has close to three dozen recommendations based on the May 29 and June 7 Black Lives Matter protests in regard to how police should deal with protests. For example, it recommended that SJPD and the city engage with residents on the definition of unlawful assembly. It also said officers should make dispersal routes clear for individuals trying to comply so they're not caught in the crossfire.
The second report examined SJPD's use of force policies, procedures and impacts across racial and ethnic groupings. It resulted in 51 recommendations—many involving updates to the duty manual such as a clear policy on reporting use of force incidents and prohibitions on electronic control weapons.
The final report examines if SJPD's procedures align with recommendations found within a federal policing report from 2015. Many of its 137 recommendations are about bolstering community input to better understand and build relationships.
Some community members are happy the extensive reports have been released, but say the city needs to have public input and oversight to move forward and improve future policing.
Bob Nuñez, president of the NAACP San Jose/Silicon Valley, said a report without community discussions cannot amount to change. He hopes to host a roundtable discussion in March with SJPD, the IPA and other community stakeholders to review the findings.
"At the end of the day, without (community feedback) we don't recognize change," Nuñez told San José Spotlight. "Which means there's going to be less opportunity for positive interaction with police… and nothing will improve."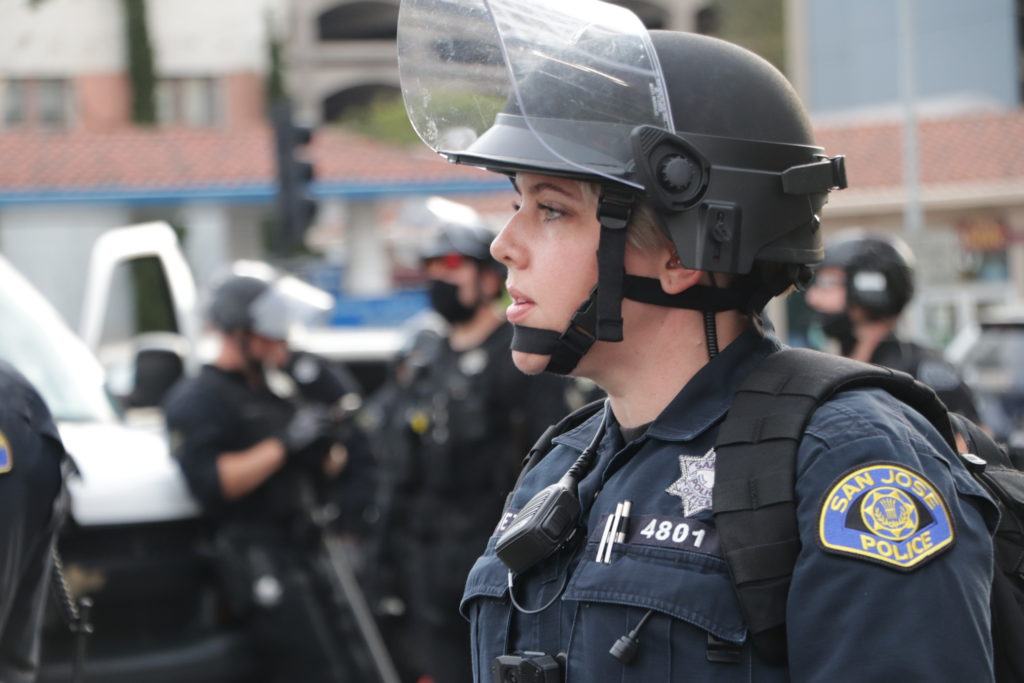 Limitations
Aaron Zisser, the city's former IPA and a San José Spotlight columnist, echoed Nuñez's sentiment. He's particularly worried the reports don't paint a complete picture.
The three reports were contracted out to third-party groups that investigated SJPD and highlighted a myriad of recommendations to improve policing and relations with the community—at the direction of the San Jose City Council.
"It highlights a serious limitation of the existing oversight structure," Zisser said about the IPA.
He noted this isn't a criticism of the IPA's office, but rather of the restrictions placed on the office that don't allow the IPA to conduct such reports.
"There are certain things that only local people here in the community will have identified," Zisser told San José Spotlight. "Outside groups miss certain things that are hyperlocal, that require a great deal of talking to community stakeholders."
He said that was exemplified in the reports because they don't discuss or include any of the police reform recommendations made by the city's Charter Review Commission.
The 23-member body voted last year to recommend the city form a police commission to give more oversight to SJPD. Other recommendations include forming an inspector general's office to oversee the department and evaluate practices such as training officers and budget proposals, in addition to converting the office of the Independent Police Auditor to an independent investigations department that could issue subpoenas and access all police documents.
"It's not entirely clear to me why none of these reports didn't consider the recommendations that came out of the Charter Review Commission as sort of reflective of community feedback on police questions," Zisser said. "Especially because a lot of the issues identified in these three reports reinforce the need for those very solutions identified by the commission."
Shaunn Cartwright, a local homeless advocate, said the reports make her feel vindicated because they highlight how some decisions by police made the protests worse, like the use of skirmish lines.
Cartwright was shot three times with rubber bullets during the first three days of the protests while being a legal observer. Because of this, she is part of one of the two lawsuits filed against the city and SJPD for injuries and trauma sustained.
"People are blind now. People may or may not be able to have children now and (police) created that situation," Cartwright said. "The city and police I think have to take some responsibility for that."
Police Chief Anthony Mata told San José Spotlight the 2020 protests "were unprecedented for our city and our nation," and that many of the recommendations have already been implemented by the department. In a recent memo, Mata outlined which recommendations the department can soon implement and which will take more time and money.
That memo and the reports will come before the City Council on March 1. Learn how to watch and participate.
Contact Jana Kadah at [email protected] or @Jana_Kadah on Twitter.